Leave a Gift in your Will
By leaving a gift in your Will you ensure that anyone with talent can access Guildhall School's world-class training regardless of their personal circumstances.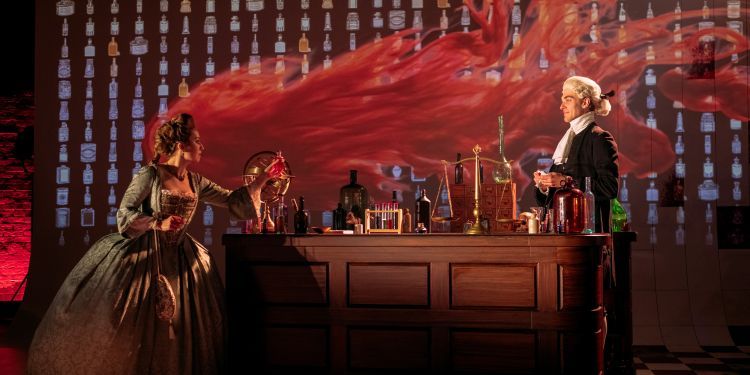 Intro
Collectively, donations provide almost half of our students with financial support, giving them access to the very best teaching, equipment and spaces. However, with the costs of living in London continuing to rise, it has never been more expensive to train as an artist. Many students simply wouldn't be able to experience our transformational training without financial help.
After providing for those closest to you, please consider leaving a proportion of what's left to Guildhall School. Every gift in every Will, however large or small, makes a difference.
FAQs
Anyone can leave a gift in their Will, and every gift, however large or small, makes a difference.
If you believe in our mission to develop the very best young musicians, actors and production artists, please help us nurture their extraordinary talents for generations to come by leaving a gift in your Will.
Whether you want to update an existing Will, or you're planning to write your first Will, leaving a gift to Charity is easy to do. An up-to-date Will ensures your wishes for your loved ones and any charities you support will be clearly understood.   
All you need is the charity address and registered charity number:        
Address:
The Guildhall School Trust, Silk Street, Barbican, London, EC2Y 8DT
Registered charity number:
1082472
Gifts in Wills support one in three of our Named Scholarships each year.
Guildhall scholar, Andrew Garrido, tells his story.
Anything is possible
I was 11 years old when I asked my mum for piano lessons. We were in the fallout of the recession and she'd recently been made redundant. She said a polite "no".
That didn't deter me. I Googled the dimensions of a keyboard, drew the keys on to a piece of paper and stuck it on my desk. I would click notes on an online keyboard and "play" them back on my paper one - keeping the sound they made on the computer in my head. I got to Grade 5, practising only on my piece of paper.
Work hard, play hard
For the higher grades, there's an expectation that you incorporate a certain sensitivity into your playing. The head of music at my school said I could practise on the school's grand piano. I was struck by how organic the sound of the piano was. I would wake up at 5.30am to practise before lessons started and I would practise after school until the caretaker kicked me out.
One evening, when I was about 13, I came home and my mum said she had a surprise for me; I was expecting a chocolate orange,but it was an electronic keyboard, bought with money borrowed from friends. It was the first time I'd played for her. I think she was expecting to hear Baa Baa Black Sheep, instead I played a piece called Elegy: In Autumn. She was in shock.
Facing the future
Now I am a student at Guildhall School, where I was offered a full scholarship. I love it here. The School invites so much artistry inside, and there is such a great sense of community. I couldn't ask for more supportive and encouraging peers and professors. Thanks to my scholarship, I can immerse myself in my studies and work harder than ever to be the very best pianist I can be.
(The Guardian, November 2019)
We would love to hear from you
We're always happy to help with any queries about gifts in Wills. Whether you've decided to leave a gift in your Will or would like to talk through your wishes with us, we would love to hear from you. Contact us here.