BA Acting
Innovative in structure and approach, our Acting programme supports students to connect with their own authentic selves. We are committed to the development of each student's unique and individual practice.
Apply now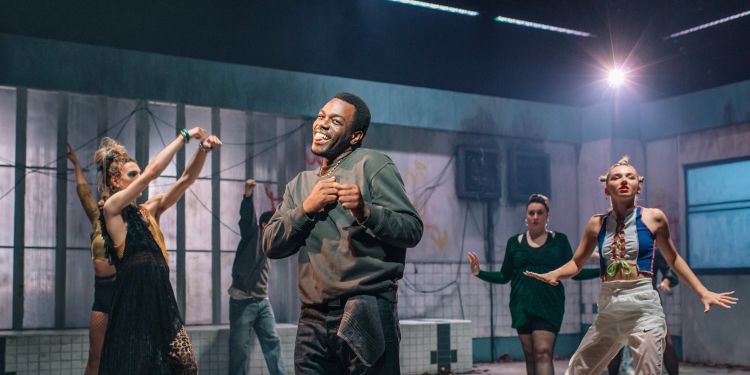 You are viewing:
About the BA Acting
Key information:
Art form:

Drama

Fees:

Application Fee: £35 GBP; Tuition Fees: See Fees section below

Deadline:

Apply by 17 January 2024 for September 2024 entry (applications open on 29 September 2023)

Level of study:

Undergraduate

Mode of study:

In-person

Contact details:
About the BA Acting
Innovative in structure and approach, our Acting programme supports students to connect with their own authentic selves. We are committed to the development of each student's unique and individual practice.
Our Acting programme is constantly evolving to meet the demands of the 21st century, whilst maintaining a deep commitment to craft training.
We believe strongly in the power of the ensemble, with individual actors working together in a coordinated and complementary way, each contributing to a powerful shared outcome. We work in a collaborative atmosphere and encourage actors to connect with each other, society and the wider world.
We aim to develop actors who are tenacious and versatile, able to move with confidence between stage, screen, digital and audio platforms and classical, contemporary and experimental repertoire. There is a generous staff-student ratio and a high number of teaching hours.
During the programme, you will work with a diverse range of teachers and guest practitioners, all with working knowledge of the industry, exploring a broad range of practices and repertoire.
All practitioners are chosen for their particular experience and practice, but we work as a committed team with a common purpose. Together, we work alongside you as an individual (and in groups and productions) to help define, develop and articulate the practices which are most useful to you.
Programme Structure
Years 1 and 2
The first two years concentrate on acquiring fundamental skills and experience. Your time will be divided between class and project work. In the first two terms most of your time will be spent in classes, with more time on projects as the programme progresses.
Both class and project work focus on developing and integrating the following main areas of study:
Acting Practice explores some fundamental questions of, and approaches to, acting. Ensemble and autonomy, spontaneity and repetition, self and character, play and presence all emerge as key areas of investigation. Classes draw on exercises and theories from a diverse range of practitioners, both past and present. Students are encouraged to experiment with a variety of ways to practice, and as a result, to build your own meanings and processes of working. 
Voice work focusses on breath, sound and language, aiming to release the natural agility of the voice. Exploration and embodiment of a diverse range of texts enables the actor to find their own artistic voice, while also meeting the vocal demands of a variety of dramatic contexts. Further studies include accents and dialects, singing, and audio, which will prepare you for the demands of working in a range of contexts and across a variety of media. 
Movement incorporates a range of techniques and principles that yield connection, awareness and exploration through the actor's body. A palette of expressive practices establish a transformative and embodied actor, and improvisational skills accrue freedom and spontaneity, particularly within the ensemble. Further studies focus on dance, stage combat, and intimacy, and the application of these practices within dramatic contexts.
Screen explores the principles of screen and acting on camera. Classes develop students' understanding of terminology, acting techniques and the specific demands of working on screen including: maintaining continuity, working with marks, eye lines, different lenses and shots, narrative through lines, and managing energy and concentration. You will also develop the skills required for self-taping, to build confidence in meeting the technical expectations and industry standards when auditioning in this way.
Self-led Practice trains students in the skills required to build autonomous, sustainable careers as creators of your own performance work. You'll learn about generating artistic ideas; devising, playwriting and dramaturgy; producing and fundraising; creative access and ethical storytelling; then you'll synthesise these techniques through self-led performance projects. This element of the training aims to ensure graduates can engage meaningfully in both traditional and non-traditional artistic processes, build sustainable and varied careers and take agency over your own creative work.
Reflective/Reflexive Practice develops self-awareness, resilience and critical understanding through a mindful process in which students reflect on diverse histories, theories and discourses helping to put yourself and your practice into critical context e.g. feminism, colonialism, patriarchy, race. Particular attention is paid to practices which enable a culture of compassion, curiosity and respect for difference in order to facilitate a productive and supportive working environment. Students also consider their relationship with learning and you'll build frameworks for understanding yourself, the creative space, the industry and the wider world as informed and reflective practitioners.
Industry work begins in your second year and follows through until the end of the third year. The focus is on developing your instincts to enable you to manage your professional life as a working actor upon graduation. The work includes interview technique, mock auditions with visiting professionals (for film and theatre), writing and dramaturgy workshops and sessions dedicated to showcase preparation.
Year 3
Year 3
By the third year you will have developed your own working processes. Most of your time will be spent rehearsing and performing to the public and to industry professionals in productions and showcases. You will work on a variety of productions of differing scale, style and genre. You will also have the opportunity to write and perform your own work, and a variety of bespoke showcase opportunities.
Preparing for the industry
In your final year, you will receive support and guidance on starting out in the industry, with regular talks and workshops by directors, agents, casting directors, tax advisers and Equity representatives. You will be mentored by actors currently working in the profession, and the programme provides a specialist Industry Consultant to assist you in the transition from training to professional life. Students who have the right to work in the UK are eligible for student membership of British Actors' Equity, the actors' trade union, and for full Equity membership on completing the training.
After training
Guildhall Acting graduates can be seen in a wide variety of roles across film, TV and theatre. Many alumni go on to use their training in fields such as education, social care, law and design.. Find out more about out Acting alumni.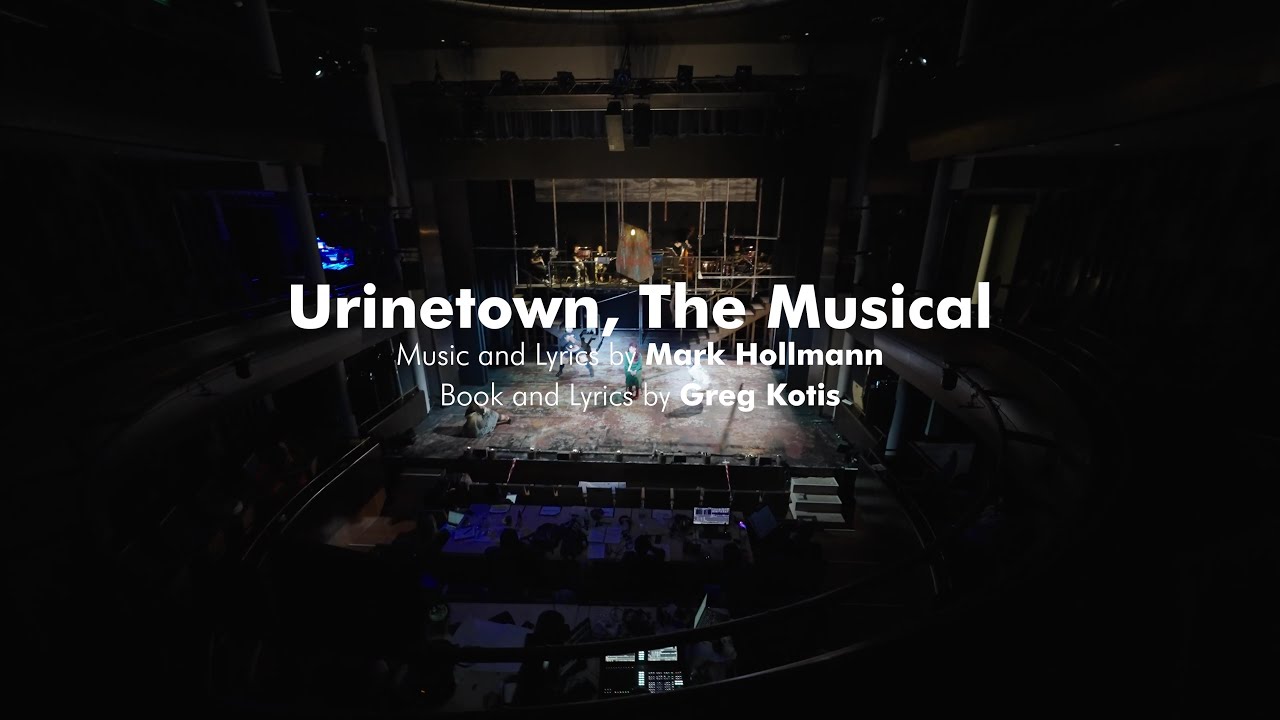 Creating 'Urinetown, The Musical' at Guildhall School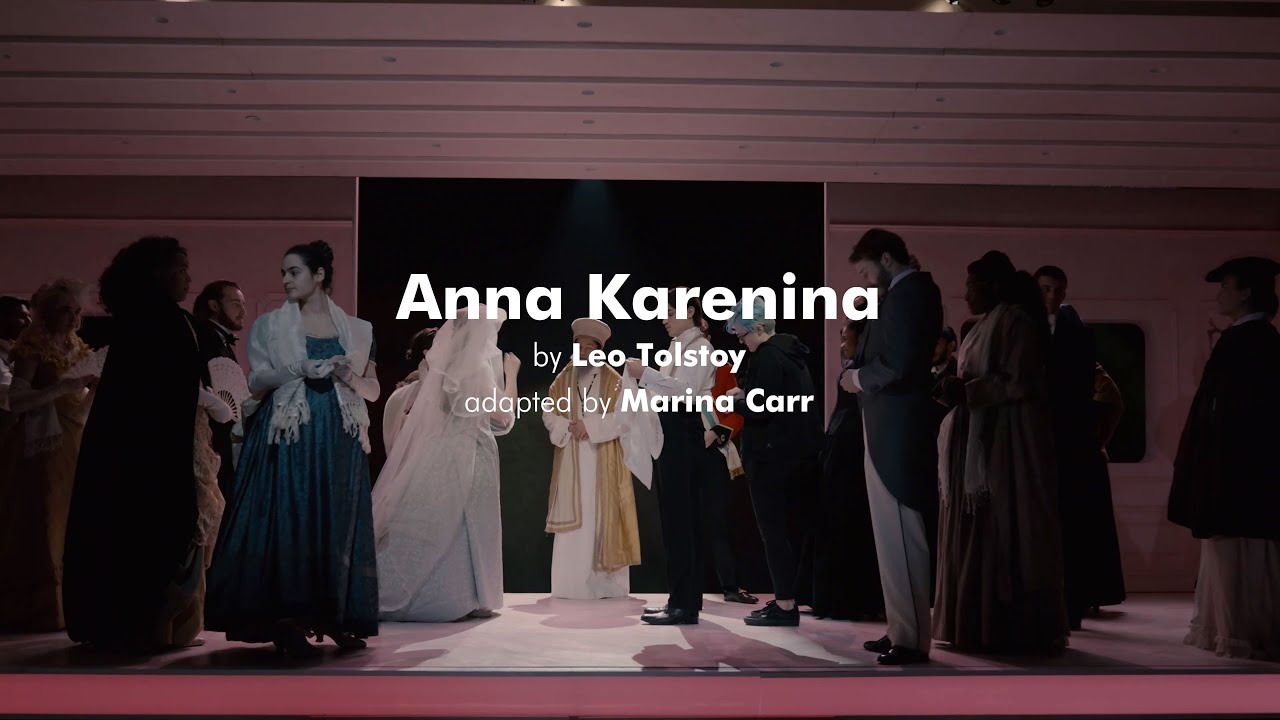 Anna Karenina – Behind the Scenes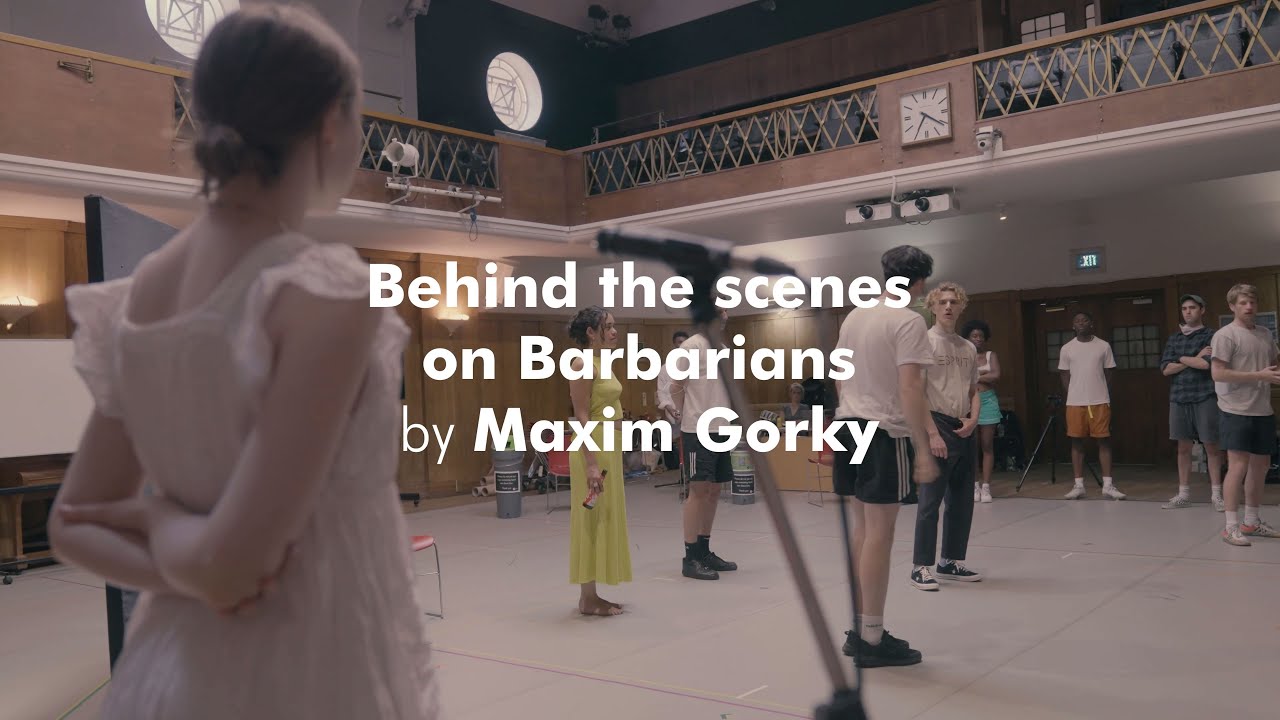 Behind the Scenes on 'Barbarians'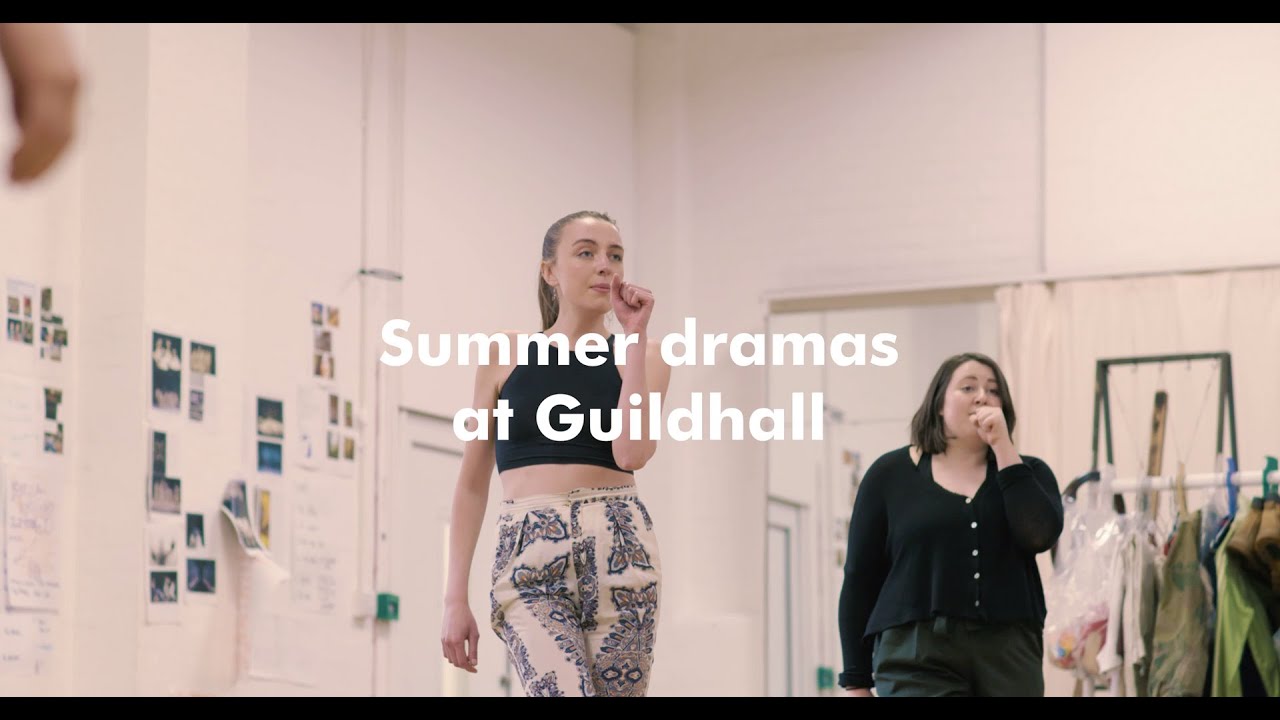 Summer Dramas at Guildhall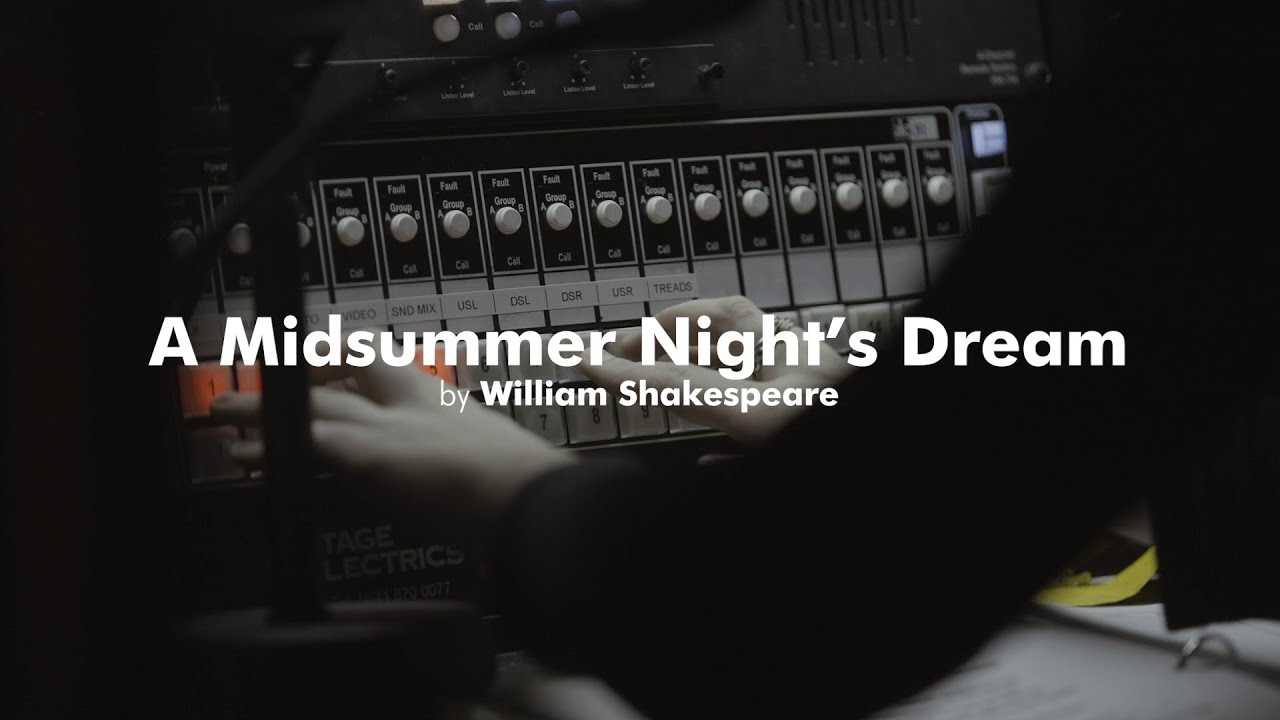 A Midsummer Night's Dream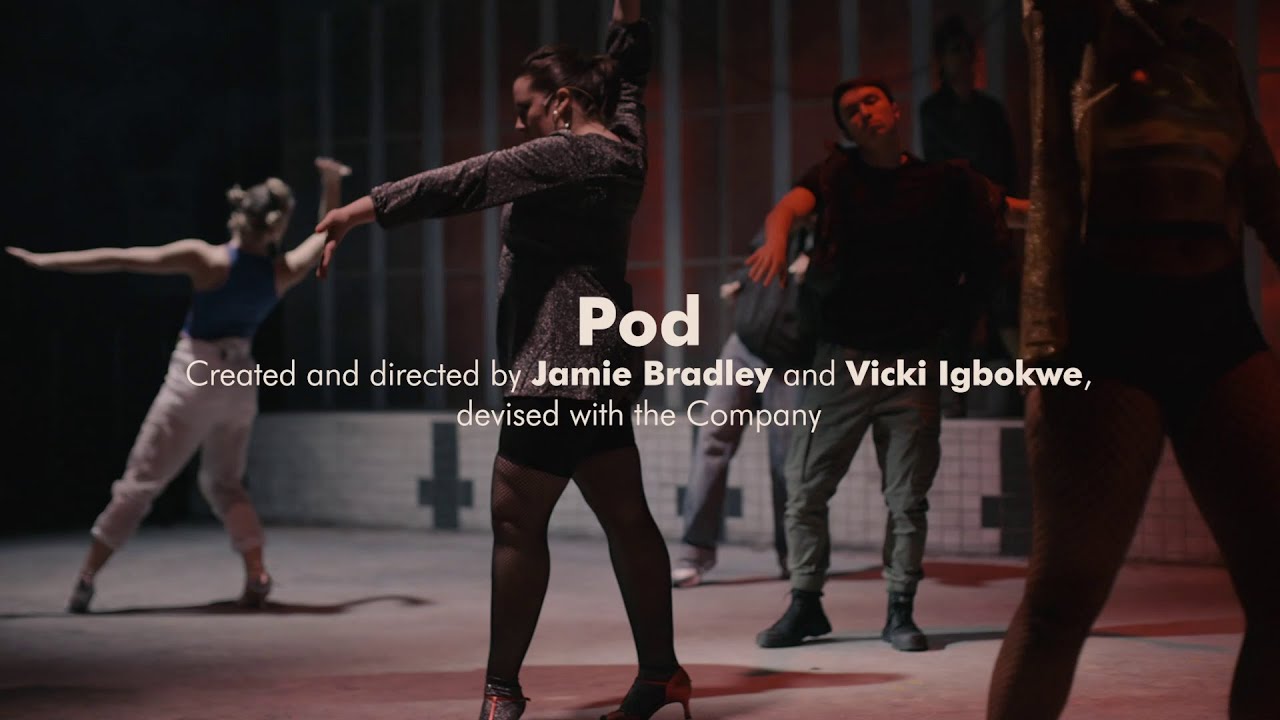 Creating 'Pod'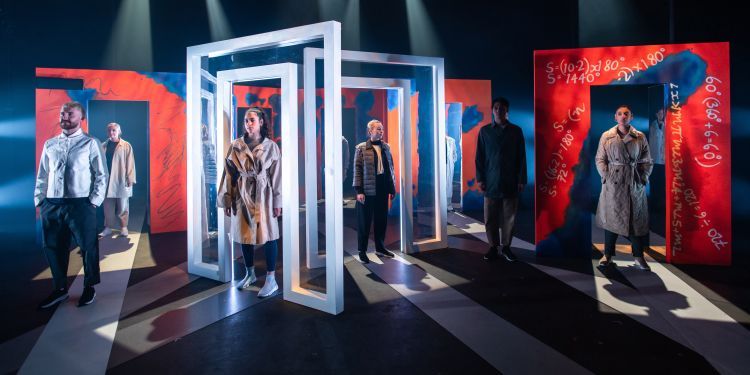 Our facilities
Live productions take place in our three distinctive theatres, offering an exciting mix of industry-standard performance spaces to explore: Silk Street Theatre, a large versatile space; Milton Court Theatre, a proscenium arch theatre; and the intimate Milton Court Studio Theatre. In addition, we create productions made for digital platforms, screen and live-streaming.
What our students say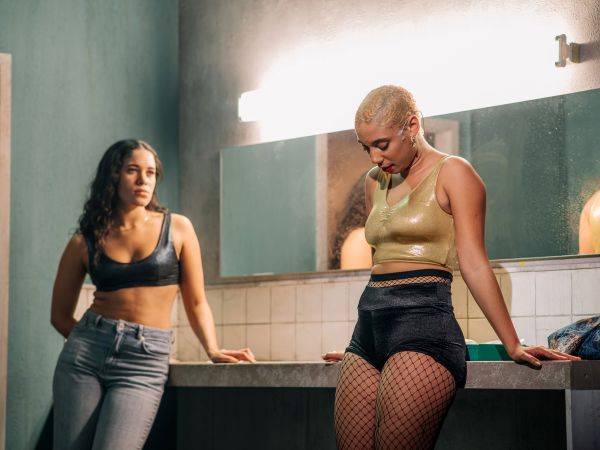 Pod (photo by Mihaela Bodlovic)
I felt a huge connection to Guildhall when I first visited, there is a real sense of community – I felt at home straight away.

On the Acting programme we work a lot on ensemble, helping us prepare for working as part of acting companies when we go into the profession. The best thing about being a student is the freedom you have to becreative with fellow students across the School; Guildhall gives you the opportunity to play.
–
Aoife Gaston
,
BA Acting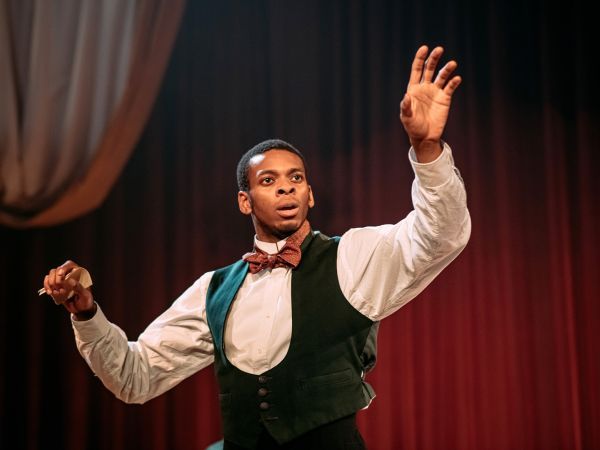 Red Velvet (Photo by Mihaela Bodlovic)
At Guildhall, they don't hold your hand, but they're going to push you to become the actor that you want to be.
–
Daniel Adeosun
,
BA Acting