BA Production Arts – Design Realisation
Scenic Art | Scenic Construction | Prop Making
Apply now
You are viewing:
About the pathway
Design Realisation Pathway
Design Realisation is about making and painting the scenery and props that have been designed by the set designer. Students following this pathway need good creative and practical skills, with strong problem-solving abilities. Each year you will develop your skills across prop making, scenery construction and scenic art, arriving at a clear idea of how far you would like to specialise in your final year. 
Design Realisation Instagram
For a little more insight into what we do, visit the Design Realisation Instagram.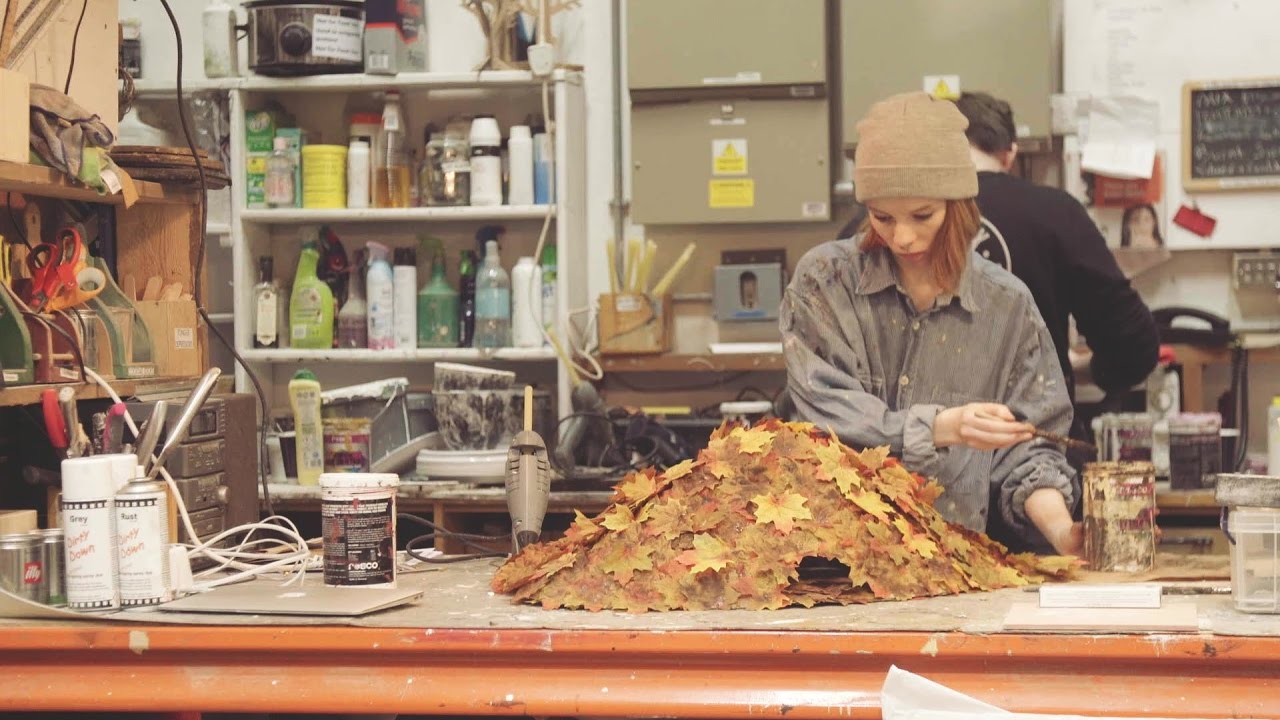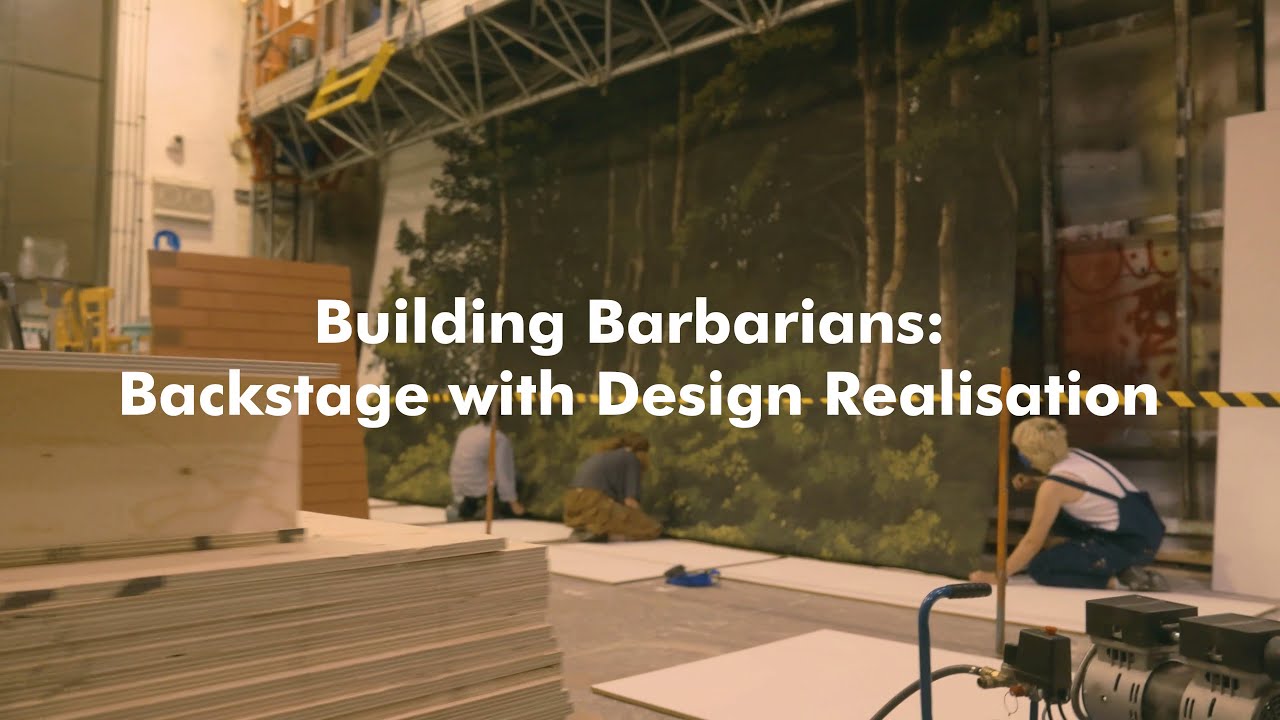 Building 'Barbarians': Backstage with Design Realisation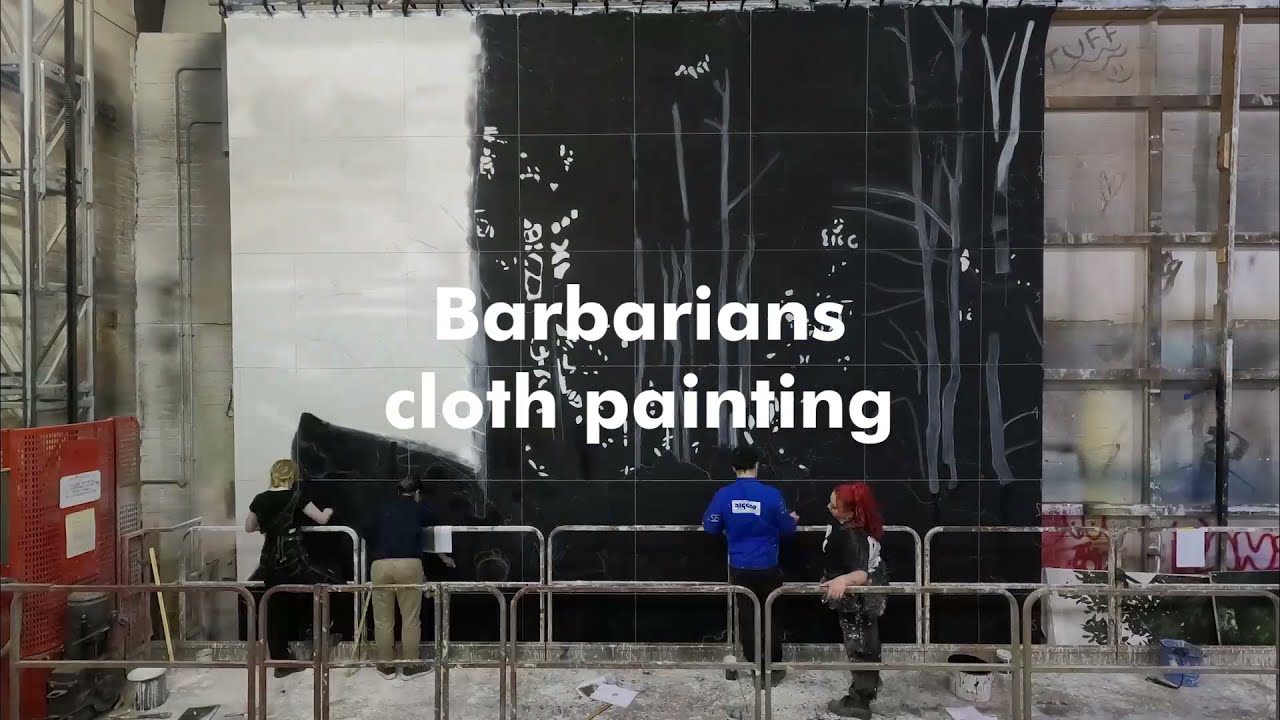 Backcloth painting timelapse for Barbarians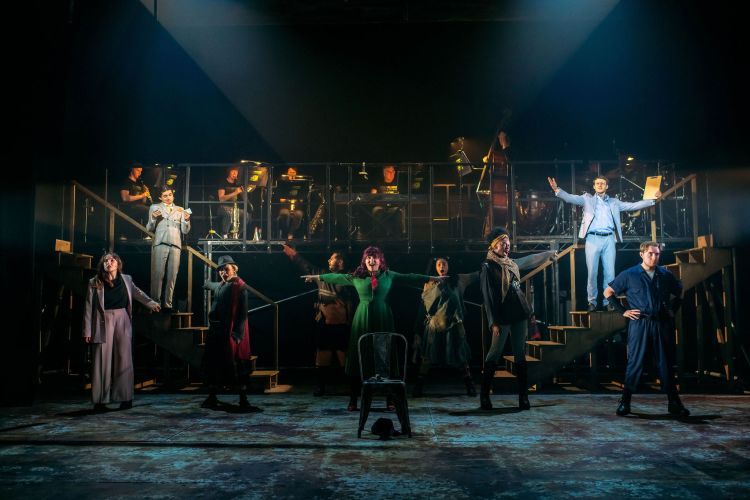 Urinetown, The Musical (photo by Mihaela Bodlovic)

Anna Karenina (photo by David Monteith-Hodge)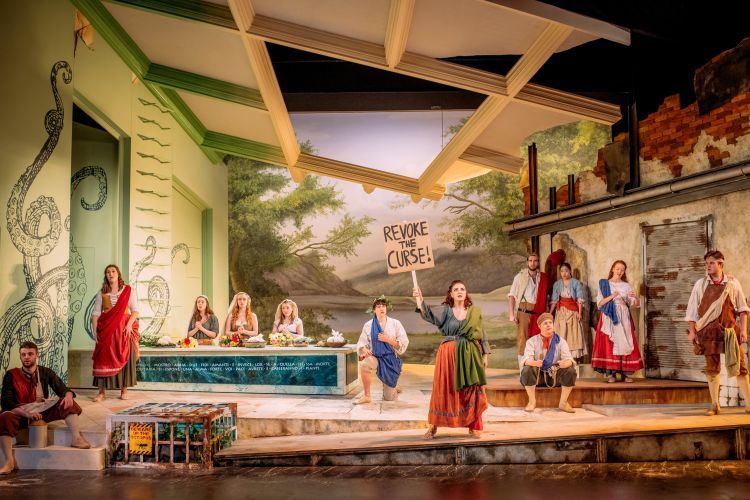 La fedeltà premiata (photo by Mihaela Bodlovic)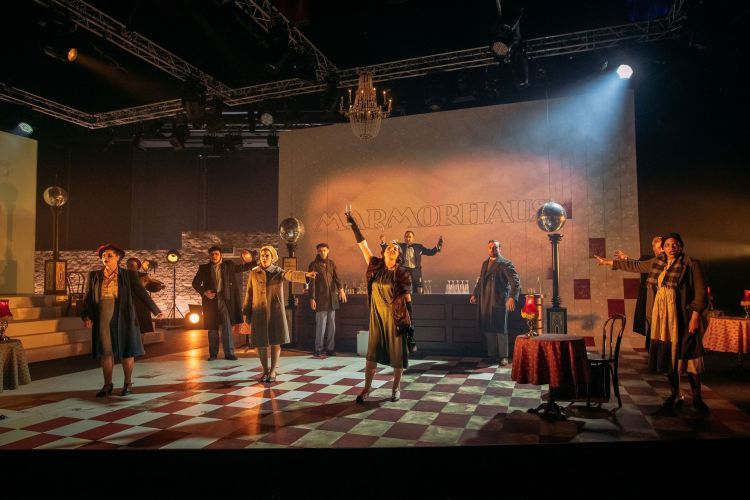 Beginnings: New and Early Opera (photo by Mihaela Bodlovic)
Pathway Structure
Year One
Along with all other students in the programme, Design Realisation students take classes in a broad range of core subjects. These include: Theatre History, Period Style, Contemporary Theatre, Health & Safety and Stagecraft & Production Process. Classes are usually project based and wherever possible have a hands-on, practical approach.
For example, when studying trends in contemporary theatre we'll take you to see some shows, and when we're looking at period styles we'll take you to galleries and museums to look at examples.
Associated Studies
In this year you will also take a core module called Associated Studies, which allows you to take three short courses in other areas of technical theatre such as Stage Management, Lighting, Sound, Video or Costume.
Besides the core subjects you'll be spending a lot of time in our three well-equipped workshops learning how to build and paint props and scenery, and later in the year you will begin to work on Guildhall productions alongside second and third year students.
Year Two
Your second year is entirely practical, and you will spend the bulk of your time in the workshops working on the School's drama and opera productions. You will also spend half a term working in one of the areas you studied in Year One Associated Studies.
Year Three
Third Year students spend two terms leading teams of second year students and taking responsibility for productions as Head of Props, Scenic Art Coordinator or Construction Manager from initial concept design through to the opening night.
Alternatively, you can focus on developing skills as part of the team as a third year Prop Maker, Scenic Artist or Scenic Carpenter. You may continue with your elective study for six weeks or take on the role of Production Manager.
In addition you will complete a six-week work placement and complete a Graduation Project.
What our students say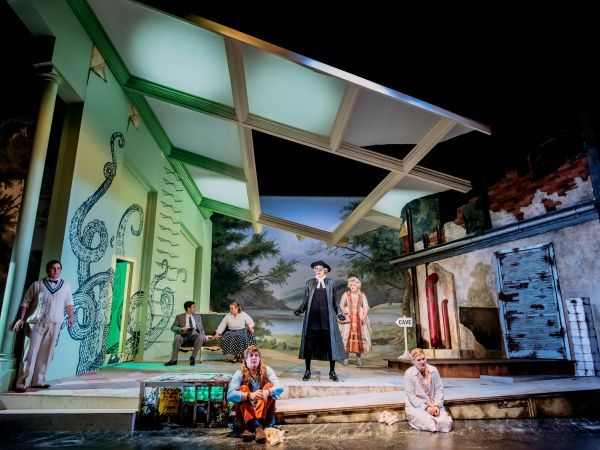 La fedeltà premiata (photo by Mihaela Bodlovic)
Guildhall is dedicated to developing students as individuals, and helping us establish the core practical skills of making. Tutors promote an explorative and community-based learning environment, encouraging each of us to evolve.

I get to work with so many different people, collaborating with students across the years as well as interacting and learning from designers with a wealth of experience.
–
Millie Heighes
,
BA Production Arts (Design Realisation)
Graduates in the Industry
Recent Work Placements
Recent work placements undertaken by Design Realisation students include: 
CTS (Cardiff Theatrical Services)
Illusion Design
Gemstage
Royal Opera House
National Theatre scenic workshops
Capital Scenery
Footprint Scenery
Romanoff Productions
Shakespeare's Globe
Illusion Design and Construction
Sydney Opera House scenic workshops
Future Careers
Potential careers for Design Realisation students include: 
Scenic artist
Prop maker
Scenic construction roles in theatre, events, film and TV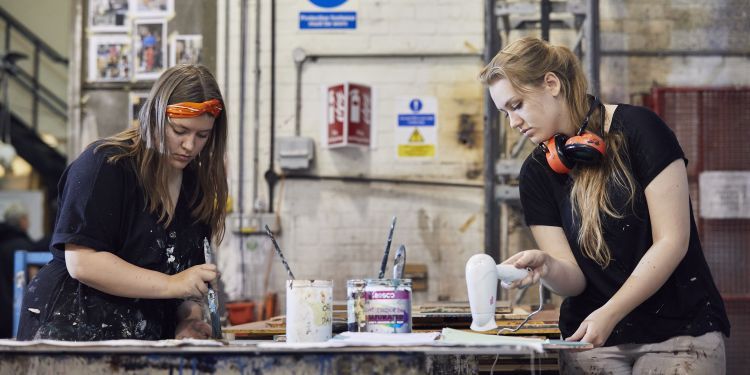 Our facilities
Students use the School's on-site theatres, rehearsal rooms, and design realisation workshops – including the scenic workshop, paintshop, props workshop and design realisation studio – to collaborate on major productions and a range of smaller projects and events.