Key details:
Department:

Jazz

Role:

Jazz Instrumental Tutor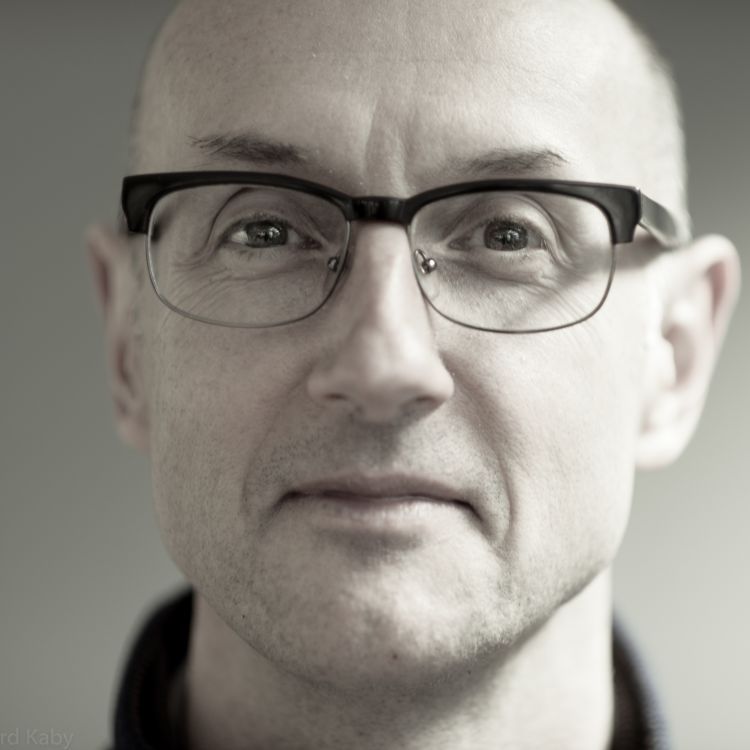 ---
Biography
"Change of Heart makes a compelling case that Martin Speake is one of the most interesting and rewarding alto saxophonists now playing jazz on any continent." Thomas Conrad, Jazz Times     
"Speake is a strikingly talented improviser with a seemingly bottomless well of inspiration." - Encyclopedia of Popular Music  
"Speake's playing can be as enigmatic as his writing. The lyricism and subtlety of both his written and improvised melodies sometimes unfold so gradually that one needs to take a mental step back to absorb it all."  John Kelman, All About Jazz  
Martin studied classical saxophone at Trinity College of Music. At that time there were no jazz courses in London, but he met some future jazz musicians at the college, including pianist Simon Purcell, saxophonist Mark Lockheart and the members of saxophone quartet Itchy Fingers who were studying at the Royal Academy of Music. He toured Europe, South America, Africa and the USA with Itchy Fingers appearing at major jazz festivals and playing on their first two CDs Quark (Virgin Records) and Teranga (Venture). In 1986 they won the Schlitz Young Jazz Musicians of the Year Award, which was televised by the BBC. 
In 1988, he left the group to develop his own projects, which have been many and diverse, and establish himself as a composer and improviser. Martin is as comfortable playing personal interpretations of the music of Charlie Parker with his quartet, free improvising with drummer Mark Sanders, playing standard ballads in duet with Ethan Iverson and Indian music with Dharambir Singh and Sarvar Sabri. 
He has recorded 25 CDs under his own name of diverse projects including the internationally acclaimed ECM release Change Of Heart with Paul Motian, Bobo Stenson and Mick Hutton and Intention featuring Ethan Iverson, Fred Thomas and James Maddren (https://www.youtube.com/watch?v=DmMUVOBGBgY).
He started his own record label Pumpkin in 2007 and has released 11 CDs so far. Spark is a duo with drummer/percussionist Mark Sanders, Two Not One a duo with guitarist Colin Oxley. Two albums with Barry Green, Dave Green and Jeff Williams entitled Generations and Live at the Riverhouse. Always a First Time featuring Mike Outram and Jeff Williams in 2013 and in 2014 Sound Clouds with improvising classical pianist Douglas Finch and The Quiet Mind with Mark Sanders and Oren Marshall. Two further duo albums are Zephyr with violinist Faith Brackenbury and Feathers with pianist Alex Maguire. Two trio albums are Phelan Burgoyne's album Unquiet Quiet with Rob Luft and Duos For Trio -The Music Of Bela Bartok with Phelan and cellist Matthew Forbes. 
Martin has also performed with Paul Motian, Sam Rivers, Bobo Stenson, Anders Mogensen, Anders Christensen, Loose Tubes, Stan Tracey, Bhavani Shankar, Billy Jenkins, Terry Seabrook, Spike Wells, Jim Rattigan, Django Bates Delightful Precipice, Calum Gourlay Big Band, Bob Wilber, Conrad Herwig, Don Weller, Ronan Guilfoyle, Alison Bentley, The Style Council, Ann Pigalle, Kadam, saxophonist John Williams, Airto Moreira and Flora Purim, Jim Mullen, Dave Cliff, Julian Arguelles, Ephie Resnick and the Royal Shakespeare Company among others. 
He is lead alto saxophonist in the London Jazz Orchestra conducted by Scott Stroman and formed a co-operative project in 2016 to study and learn all the compositions of Thelonious Monk with valve trombonist Hans Koller and bassist Calum Gourlay.  
His main creative outlets are a trio with guitarist Mike Outram and US drummer Jeff Williams performing original music and Charukesi with tenor player Alyson Cawley, guitarist Mike De Souza and drummer Will Glaser featuring Indian and Arabic inspired music (https://www.youtube.com/watch?v=vK6mbiFFGQA).
A quintet featuring Alyson Cawley, Colin Oxley, Michael Shrimpling and Matt Fishwick celebrates the music of Charlie Parker (https://www.youtube.com/watch?v=JQjAkD6BEm8). 
He also has international collaborations and recently toured the UK with Ethan Iverson, Jorge Rossy and Calum Gourlay and in Denmark with Hans Koller, Anders Christensen and Anders Mogensen. The latter collaboration released an album of Martin's compositions called Universal Connection (https://www.youtube.com/watch?v=uy73ZNkKhJw).
Martin is a committed jazz educator and in addition to Guildhall School, he teaches at Trinity Laban Conservatoire of Music and Dance, the Royal Academy of Music, the National Youth Jazz Collective Summer School and privately. He was external examiner at Birmingham Conservatoire for several years and also taught at Middlesex University and began his teaching with the ILEA in their peripatetic instrumental music schemes throughout London schools in the 1980s. 
He is also involved in a British Jazz Oral History project of his own and has interviewed a number of important musicians such as Kenny Wheeler, Geoff Simkins, Dave Cliff, Pete Saberton and many others. 
Some of these interviews can be read on his website at www.martinspeake.com.
He has a BSc in Nutritional Medicine and has his own practice for people who want to improve their health through diet and lifestyle changes.  
https://www.selfhealingwithnutrition.com 
Examples of his music are on his YouTube channel.