Key details:
Department:

Production Arts

Year of Graduation:

2020-21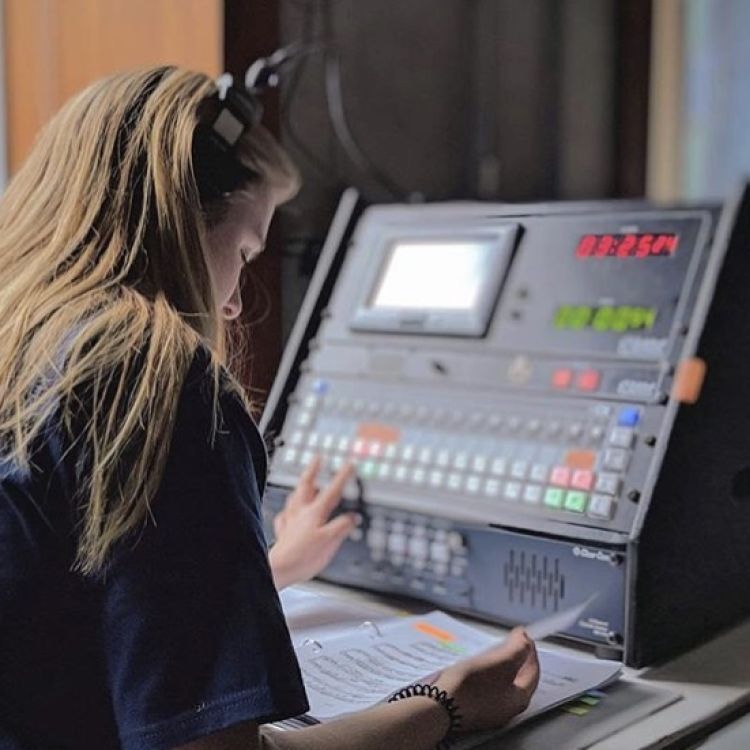 ---
Biography
What's been your highlight during your time at Guildhall?
My highlight so far, although I strangely enjoyed the challenge of working on the online Opera Double Bill during this lockdown, has been when I was DSM for Spring Opera Scenes. It was quite demanding and I was challenged and progressed in lots of ways. And although we were never able to showcase it due to a global pandemic, I enjoyed the process so much and grew in confidence and skill. I am now just looking forward to what highlights this coming year will hold!
What's been your highlight in the industry?
My first ever role; DSM for George's Marvellous Medicine at the Stephen Joseph Theatre. They took a chance on me and it ended up being an incredibly busy and fast show with magic, traps and pyros - on average an LX cue every 10 seconds. I remember opening night I was shaking - buzzing with nerves, excitement and just the thrill of it all. It introduced me the world of Stage Management and I ended up staying and working on more shows with them for the rest of the year before I decided to apply to Guildhall. 
What other passions and projects have you enjoyed exploring during your time at Guildhall?
I did an associated studies in Scenic Art which I loved. I got to work on a variety of shows and develop new techniques. Plus got my hand on a spray gun and so thanks to the show, I was able to graffiti on some of the walls in the theatre! That was very fun.
What's something you've learned that you feel will help you when you graduate?
The ability to adapt well to the changing world of theatre; that I am creative and an important part of the creative process and that having a good attitude, sense of humour and remaining positive and calm with whatever is thrown at you is key!
What are you most interested in working in after you graduate?
I'm still at the very beginning of my career and I love just about all areas of the arts. Though for the moment, my interests do lean towards film, specifically working up to Assistant Director Roles; Opera – smaller festivals all the way to large Opera Houses; and Live Events – it would be a dream to work on an Olympic Ceremony. I am eager to experience it all!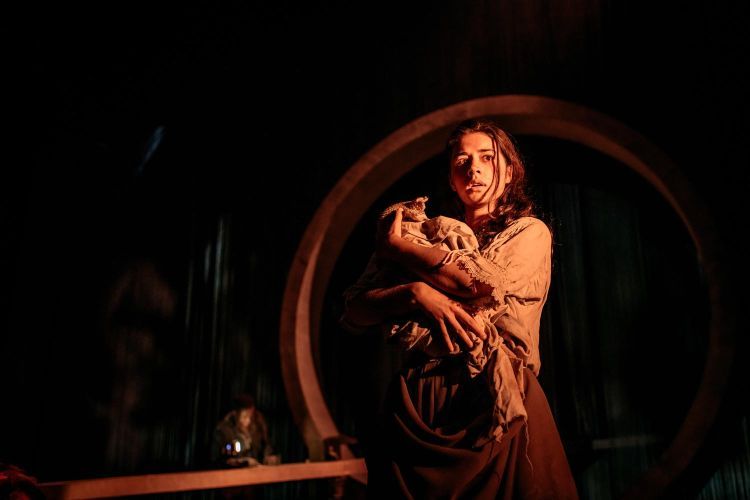 The Wheel (photo - Mihaela Bodlovic)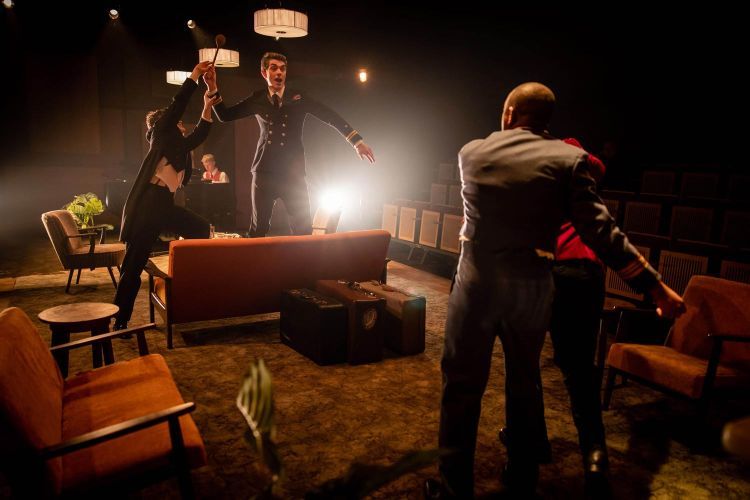 Opera Scenes (photo - Matthew Ferguson/FG Studios)