Key details:
Department:

Production Arts

Year of Graduation:

2021-22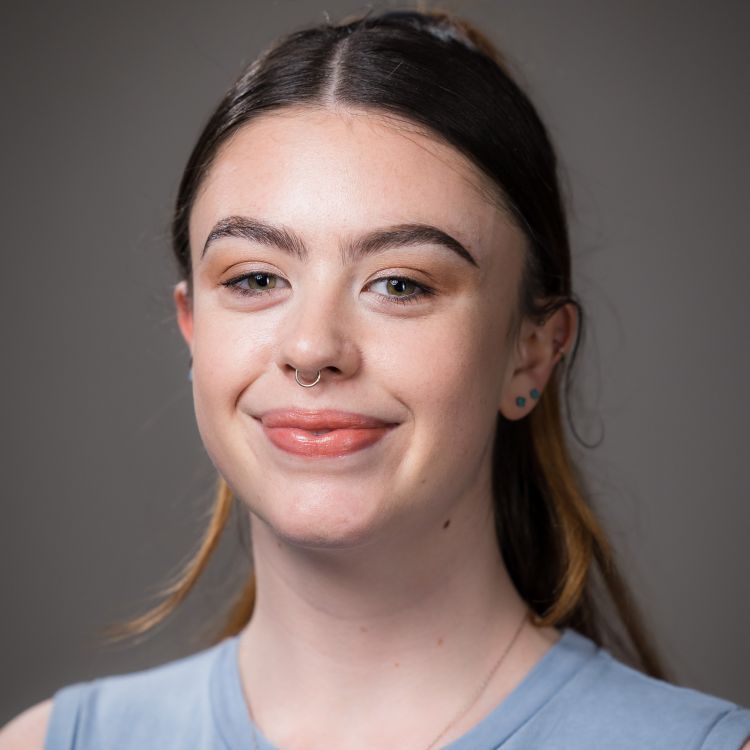 ---
Biography
What's been your highlight during your time at Guildhall?
I had the opportunity of being ASM Book Cover on Barbarians. This production had a cast of 24 and a live audience during covid restrictions which was definitely a challenging experience but also incredibly rewarding. My time spent working on this drama really taught me the importance of effective communication within a team especially when I had to step up to my book cover duties and call three of the performances.
What other passions and projects have you enjoyed exploring during your time at Guildhall?
During my first year at Guildhall I chose to do a week in the Video department and thoroughly enjoyed. My interest only grew after the introductory classes and I eventually went on to become a Video Assistant on the Opera Triple Bill in my second year. This year I have embarked on a bigger journey within the Video department and Video Designed Emilia in the Autumn term. My Graduation Project - Cofiwch Dryweryn is also going to be a great opportunity to explore new video softwares and showcase what I've learnt over the last couple of years.
What's something you've learned that you feel will help you when you graduate?
As cliché as it is, I've learnt how important the people around you are. My time at Guildhall has been spent surrounded with some of the most incredible people who encourage you to do your best and support you in your learning. I'm a big advocate for collaboration and creating a positive community atmosphere. 
What are you most interested in working in after you graduate?
Something I've discovered about myself is that I thrive in a fast paced environment where no two days are the same. Subsequently touring is very appealing. My main interest is still predominantly Stage Management within the theatre industry however I'm aware I'm still very early on in my career and there's still lots of areas I'd like to explore such as events management and video design for festivals. 
Examples of Work
Devon James-Bowen - Barbarians ASM Book Cover Running List.pdf
Examples of Work & Production Images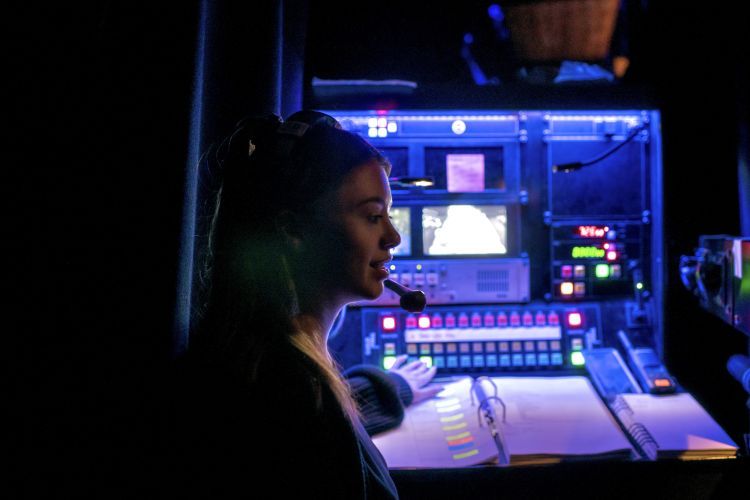 Deputy Stage Manager, Pilgrims - Guildhall, Silk Street Theatre, March 2022 (Mihaela Bodlovic Photography)(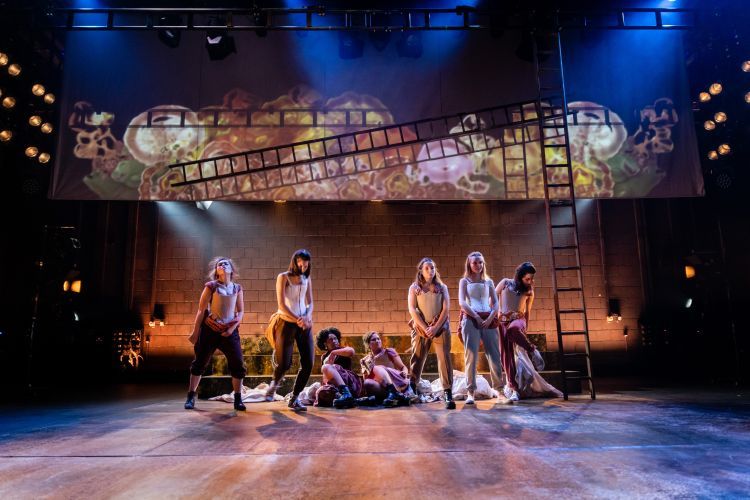 Video Designer, Emilia - Guildhall Milton Court Theatre, Oct 2021 (Matthew Ferguson Photography)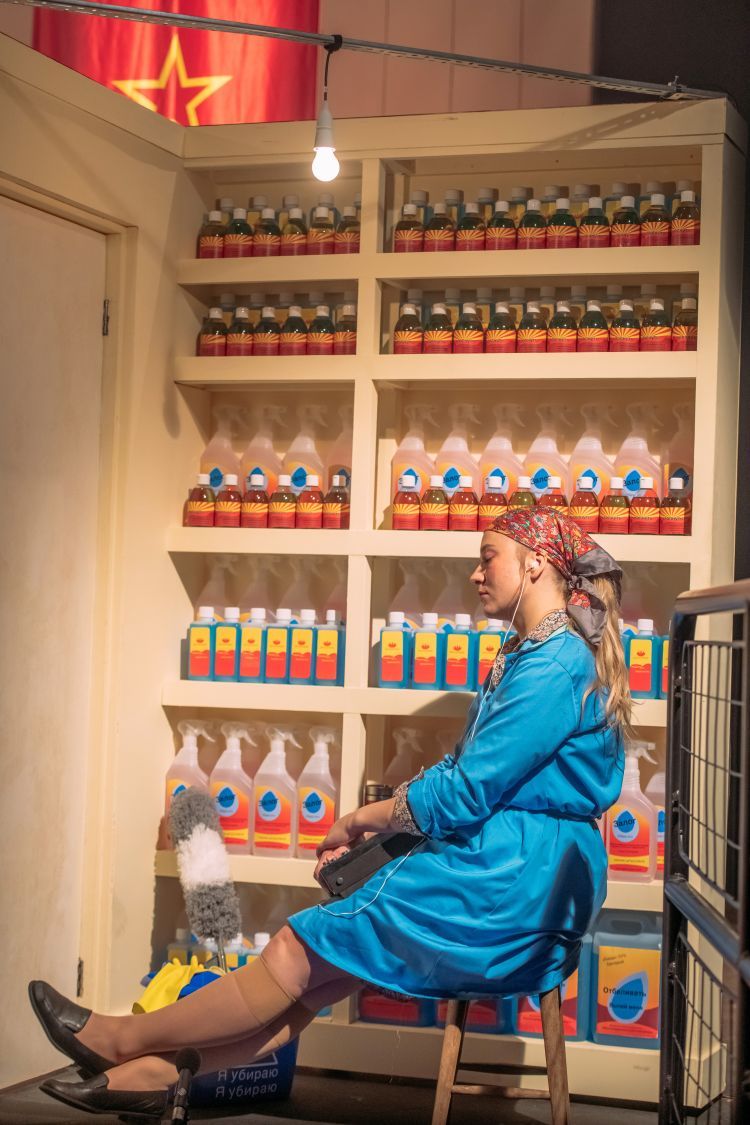 Assistant Stage Manager, Beginnings: New and Early Opera - Guildhall Silk Street Theatre, June 2021 (Mihaela Bodlovic Photography)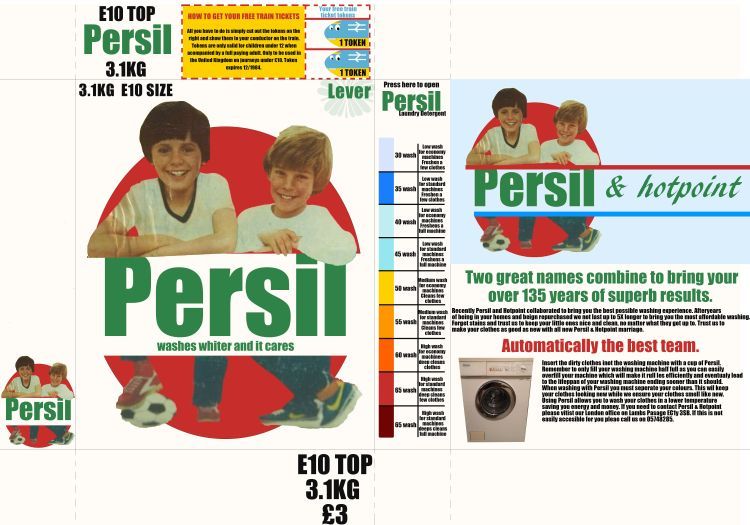 Persil Washing Powder 1983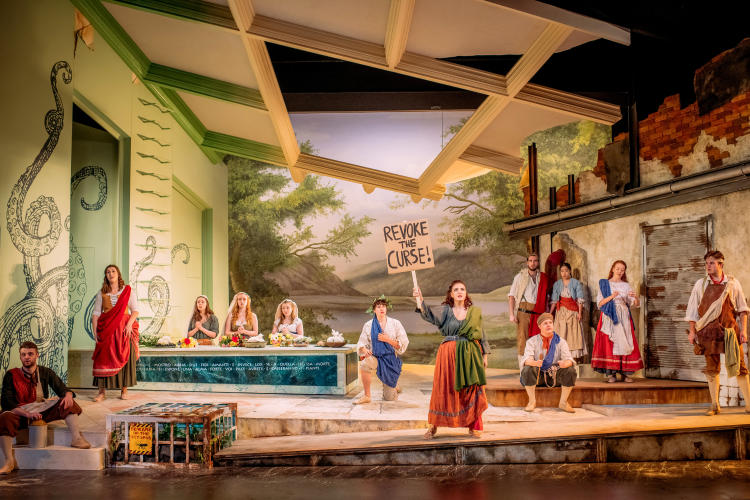 La fedeltà premiata (Photo - Mihaela Bodlovic)