Key details:
Department:

Production Arts

Year of Graduation:

2021-22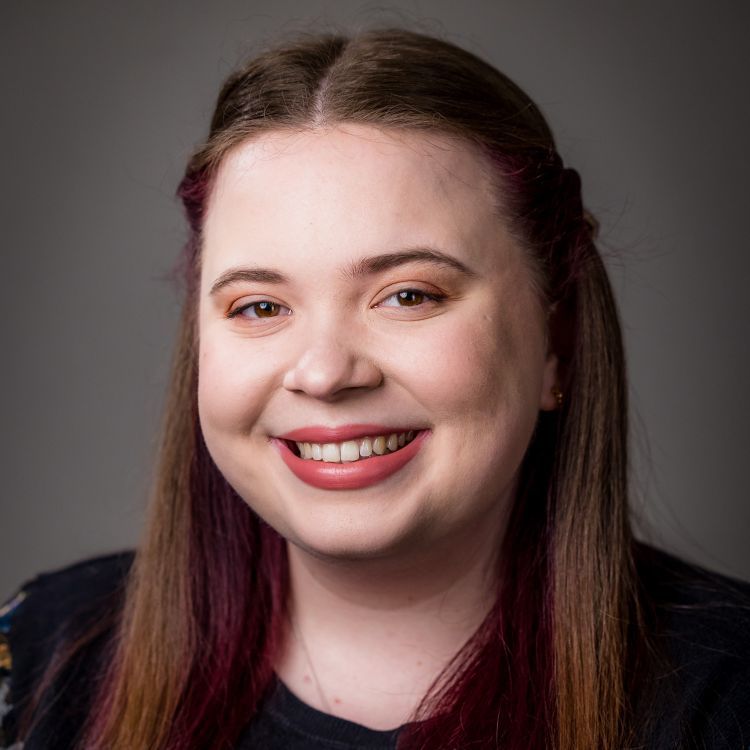 ---
Biography
CV - Kate Stockwell - April 2022.pdf
What's been your highlight during your time at Guildhall?
Coming back after the winter lockdown and pulling together Spring Opera Scenes within a couple of weeks was a high moment for me. We all worked so hard to realise what had been rehearsed on Zoom and as my first Assistant Stage Manager role it helped me to develop my practice very rapidly. The challenges that the past two years have posed haven't been easy but it has shown me how resilient and adaptive I can be.
What's been your highlight in the industry?
Over the past summer, I was able to work at Opera Holland Park as the Deputy Stage Manager for Hansel and Gretel with British Youth Opera. The show was performed with the audience wearing silent disco headphones, choosing which of the singers to listen to. Because of this, it was like working on two shows at this same time which was challenging but highly rewarding. Being able to work in a large, outdoor venue was also a new experience and I would love to work in more unconventional spaces.
What other passions and projects have you enjoyed exploring during your time at Guildhall?
I was the Deputy Stage Manager for a CoLab production last Easter on a new musical called Between which was composed and produced by Guildhall Students. It was my first time working as a Deputy Stage Manager and I really enjoyed working on the show with peers across all the departments within the school. Alongside stage management, I have also taken as many opportunities as possible to work within costume over the past year. In lockdown, I constructed and sourced two costumes for Smeraldina in Little Green Swallow, including two skirts and a boned bodice. It was my first time pattern drafting and doing a large-scale make and it has led me to do a costume construction for my graduation project.
What are you most interested in working in after you graduate?
I am very interested in touring when I graduate because of the challenges that it presents. I would like to work in something music based, possibly in opera or dance. I would also like to pursue more costume roles alongside continuing in stage management.
Examples of Work & Production Images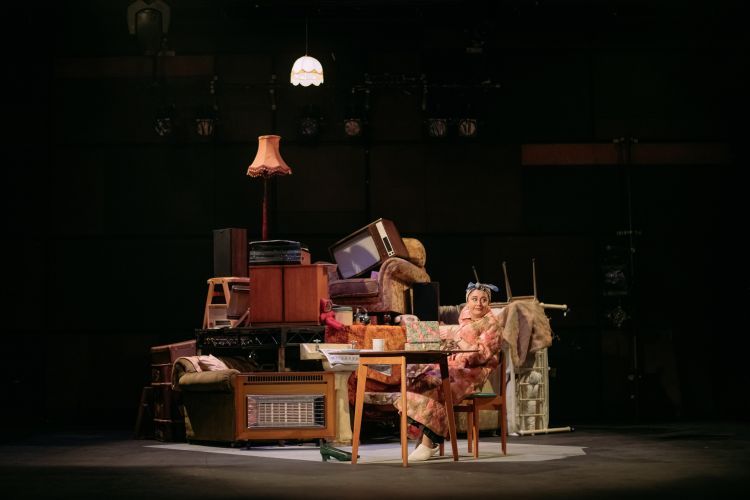 Stage Manager, ROAD - Guildhall 2022 (Mihaela Bodlovic Photography)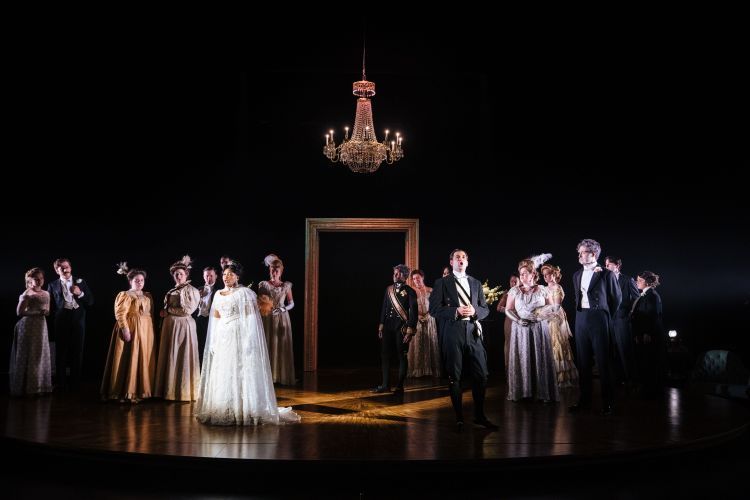 Wardrobe Manager, Cendrillon - Guildhall 2021 (Helen Murray Photography)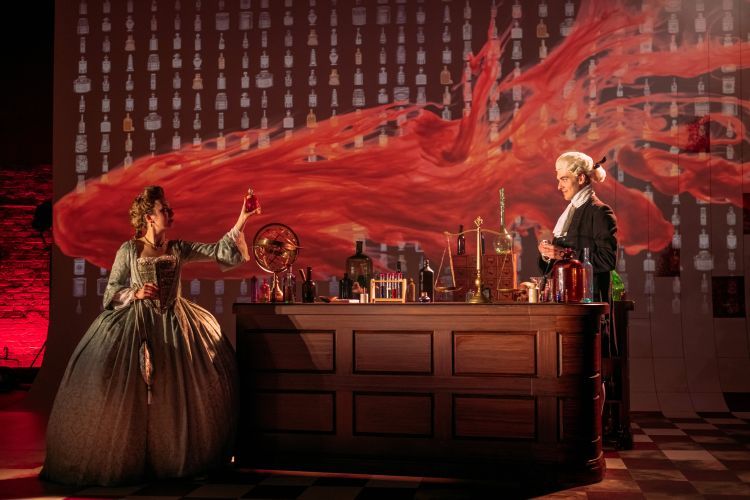 ASM Book Cover, Beginnings Opera - Guildhall 2021 (Mihaela Bodlovic Photography)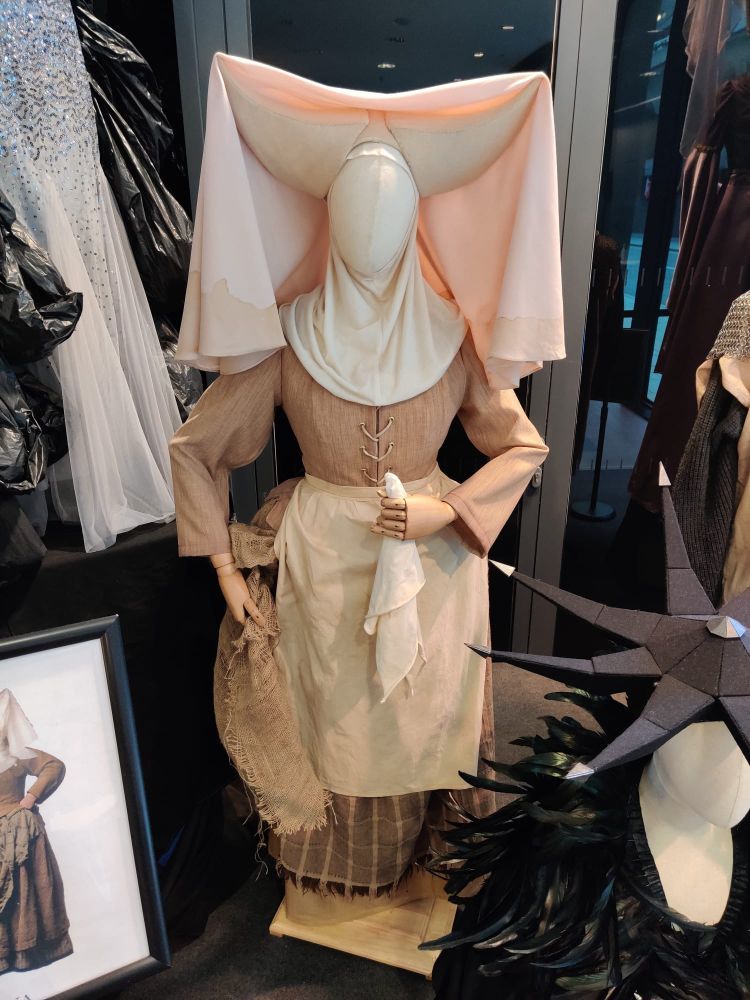 Smeraldina Costume (Excluding Headdress)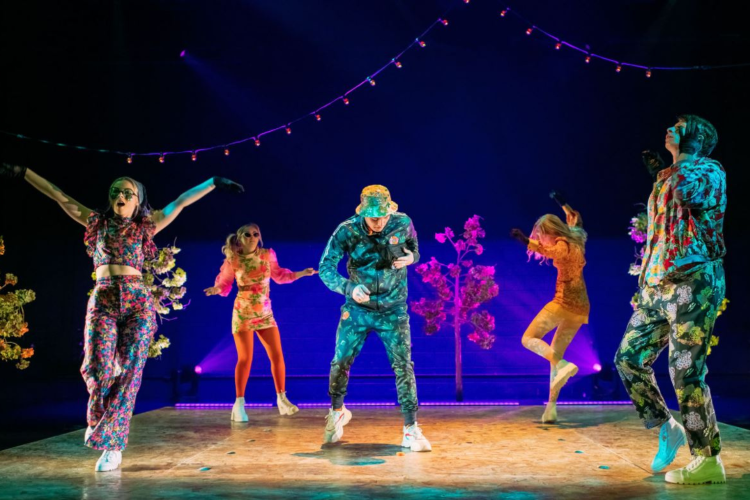 A Midsummer Night's Dream (Photo - Mihaela Bodlovic)