You are viewing:
PhD Scholarship in Music Therapy
PhD Scholarship in Music Therapy with a focus on Equality, Diversity and Inclusion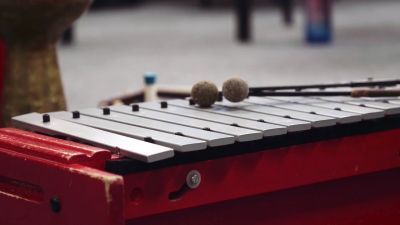 In light of an improved funding outlook and in line with its new research strategy, the Guildhall School invites applications for a fully funded Music Therapy PhD studentship (i.e. stipend and full fee-waiver) commencing September 2022. Proposals must address an issue of Equality, Diversity and/or Inclusion as it affects clinical music therapy practice or training in the UK or European context; this can include a focus on therapists or clients or both. Applications for part-time study from practitioners in clinical practice, as well as applications from underrepresented groups, are particularly encouraged. The studentship may be taken full- or part-time and is guaranteed at the prevailing UK Research Council rate for 3 years full-time/6 years part-time pro rata, with the possibility of some further support after that. There is no requirement for the applicant to be a currently practising music therapist, but a thorough understanding of relevant professional and clinical music therapy practice is essential.
The successful candidate will be supported by the School's Research Department and Music Therapy Department staff, and will be expected to engage with the School's Institute for Social Impact Research in the Performing Arts (ISIRPA).
For enquiries or initial discussion, please contact Ann Sloboda (Head of Music Therapy)
The successful applicant receives full fee waiver, and an annual stipend in line with UKRI rates.
How to apply
Applications should be submitted through the usual application process for the doctoral programme. Please indicate at the top of your research proposal that you wish to be considered for the PhD Scholarship in Music Therapy.
Guildhall Arts and Health Studentship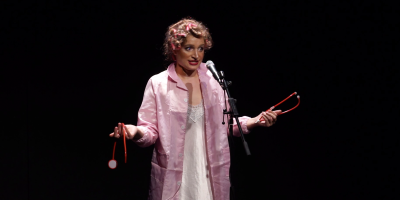 'Health and wellbeing' constitutes a priority area across European and global policy. Even before the Covid-19 pandemic, changes in disease profiles and demographic flux posed unprecedented challenges across Europe, not least because of increased pressure on public healthcare provision at a time of economic uncertainty. This has reinforced a shift, already evident in public health policy, that regards health and wellbeing as the responsibility of the citizen, not just the state. In turn, this has incentivised arts professionals to address health challenges, resulting in an expanding 'arts and health' sector. This sector was recognised in a 2007 report by Arts Council England and the Department of Health as having 'a major contribution to make to wellbeing, health, healthcare environments, to the benefit of patients, service users, carers, visitors and staff, as well as to communities and the National Health Service (NHS) as a whole'. The effort to map the field of arts and health has already begun, with reports such as the WHO synthesis study on arts health and wellbeing (2019) and Creative Health (2017); there are several book-length publications (e.g. Fancourt 2017, Clift and Camic 2015, Bates and Bleakley 2013), a dedicated journal and national centres. These indicate the arts have an important role to play in understanding psychosocial experiences of ill health and disability, addressing health issues as well as supporting the education and professional development of healthcare workers.
The new studentship seeks to contribute to this growing field by nurturing research in:
representations of illness, disability and/or medical experience in 20th- and 21st-century theatre (including live art), production arts or music
theatre and performance in medical and healthcare education especially nursing
training musicians for work in music therapy/music and health
music therapy and mental health (all age groups and including trauma-related work); delivery of therapeutic music services (including e.g. understanding 'social prescribing'); evaluation of therapeutic music interventions
other related innovative and interdisciplinary areas
Funding
The successful applicant receives full fee waiver, and an annual stipend in line with AHRC rates.
How to apply
This studentship is not recruiting for 2022. 
Barbican-Guildhall Studentship
A product of the longstanding partnership between the Guildhall School and the Barbican, this three-year studentship represents our shared commitment to preparing and supporting creative practitioners to engage with the social context in which they operate.
Most recently, this studentship has focussed on Guildhall School's and the Barbican's respective strategic visions for the 'artist in society' and 'arts without boundaries'. In 2020 we therefore invited proposals for research that responded to the following themes:
1. Understanding participatory, socially-engaged, community or applied arts practices.
We are looking to support research that documents, analyses and extends the practices of art-making in community contexts, and that values the specific skills, capacities and understandings that arts practitioners require in order to engage different communities in impactful arts activities. For example, your research might focus on the way such work bridges skills traditionally associated with artistic virtuosity with pro-social capacities such as facilitation (Preston (ed) 2018). Your research might do this by capturing and analysing the working practices of professional artists, identifying methods for engaging participation and co-creation with specific communities. Or it might investigate pedagogic approaches that support these skills and understandings in emerging artists. The successful applicant may be offered opportunities to observe, participate in or deliver activities as part of the Creative Learning programme (as is relevant to their previous experience and proposed research).
2. The role and value of arts and cultural institutions
The value of the arts has recently come under scrutiny in public policy (Bazelgette 2017) and large-scale research initiatives such as the Centre for Cultural Value. We invite proposals for research that explore the implications of these debates for cultural centres or arts training institutions. Your research will explore how such institutions are rethinking their relationships and responsibilities to the communities they serve. We especially welcome research that identifies emerging practices, undertaken by arts and cultural institutions, that go beyond established activities such as the provision of cultural experience (in the case of cultural centres) or education (in the case of training institutions). The successful applicant may be offered opportunities to research activities based at the Barbican or Guildhall School, for example the Creative Learning programme, Beyond Barbican and foyer space artistic programme (as is relevant to their previous experience and proposed research and subject to access and ethical clearance).
How to apply
This studentship is not recruiting for 2022. 
Royal Opera House Doctoral Composer-in-Residence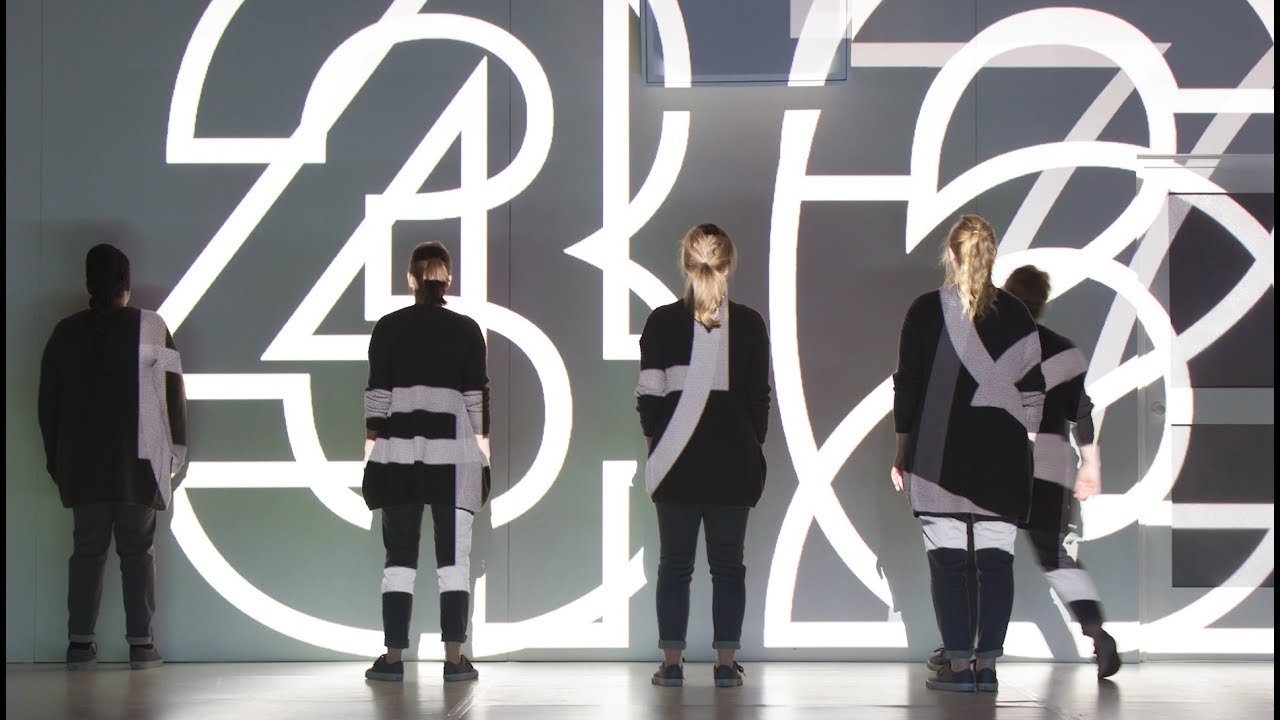 The pioneering doctoral studentship in association with the Royal Opera House is for innovative and inquisitive composers who are looking to extend current knowledge about this vibrant art-form. During the three-year study period the successful candidate will complete a new chamber opera for production by the Royal Opera. Through this practical investigation they pursue a research enquiry that is relevant to both practice and scholarship in contemporary opera composition.
Successful candidates benefit from:
A full fee-waiver and an annual stipend at AHRC rates
A production funded by the Royal Opera
Supervision and guidance from staff from Guildhall's Composition department and the Royal Opera House
Research training provided by the Guildhall School's doctoral programme
Past projects
In 2016, the first doctoral Composer-in-Residence, Philip Venables, investigated the interface of spoken, sung and non-sung text in contemporary opera through his adaptation of Sarah Kane's 4.48 Psychosis. The resulting opera, which opened at the Lyric Theatre Hammersmith, was a critical success. Hailed as 'rawly powerful' (Daily Telegraph, 4*) and 'dizzyingly colourful' (Financial Times, 4*), the production won the UK Theatre Award for Achievement in Opera.
Na'ama Zisser's research introduces the cantorial music of Hassidic Jewish tradition to opera. Mamzer Bastard premiered at Hackney Empire in 2018. The Guardian described her 'constantly shifting soundscape of darkening harmonies and subtle textural gradations that create continuously evolving patterns of tension and release'. Matt Rogers composed an opera, She Described it to Death though the production was unable to proceed as planned due to the Covid-19 pandemic. The current composer in residence, Oliver Leith started a doctorate researching 'everyday' sounds and will be staging his new opera in 2023.
How to apply
This studentship is not recruiting for 2022.