Meet the scholars you've helped to support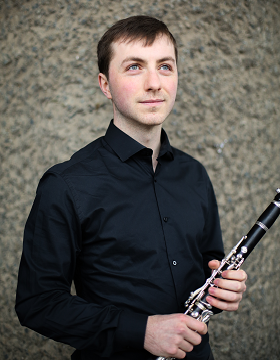 My scholarship allowed me to continue on into further study. It's been an invaluable year and I'm extremely thankful for all the opportunities given to me whilst at Guildhall.
This year I have tried to make the most of opportunities to train in outreach work, using my music to make a difference in the wider community. I have received training in teaching groups of primary school children and have also been working with a group of ex-homeless people from around London. The group come together to compose and perform music, which helps to give them a sense of identity.
It has been a joy and privilege to invest in my skills and to reach out to people in our society, to whom music can make a massive difference. I am really thankful to all supporters for making this possible.
Thank you again for the financial support you have given me this year, it really is invaluable.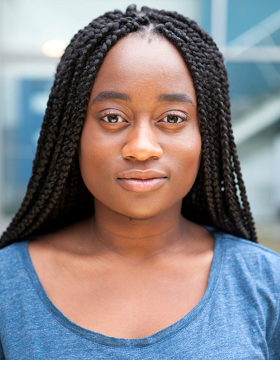 My goal for my first year was to soak up everything the School has to offer, and thanks to my scholarship I was able to do that. For that, I thank you all so much.
I came to Guildhall through Open Door, a non-profit organisation who paid for my audition fees and provided me with some free training to prepare for my auditions. Open Door helped me enormously as it gave me the confidence and assurance that drama school is a place for people like me. Once I arrived at Guildhall, my scholarship allowed me to fully focus on my studies and enabled me to live in London without needing to get a job to support myself.
My training has pushed me in every way. It has opened my mind to different approaches, led me to amazing text that I would have never been exposed to, allowed me to be curious whilst creating a safe space for me to work in; it has genuinely changed me as a person.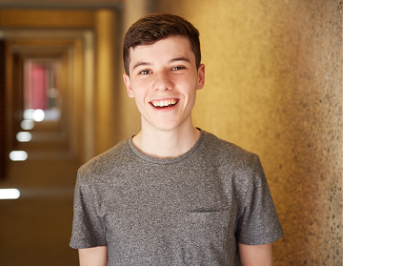 Ellis has just finished his final year on the acting course and is the first person in his family to have attended university. His scholarship made it possible for him to focus on the main thing that brought him here: the opportunity to develop as an actor at a world-class institution.
Ellis was originally planning to do a politics degree but his love of acting steered him into auditioning for drama school, even though his school didn't offer drama at either GCSE or A-level - "I did the audition, and I think my passion for wanting to be here really over-rode any nerves about being in front of the audition panel. They got the best out of me."
Now that he's graduated he wants to combine his performance and writing skills with his interest in politics - "I want to do work which has some kind of social or political commentary. I've been given a huge amount here, working on so many projects in different styles and from different periods, and it's all hugely exciting to be part of."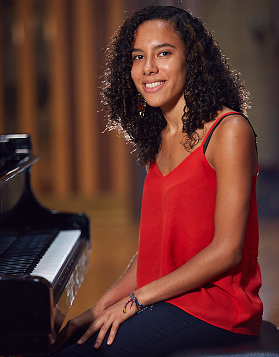 Sadie has been playing jazz piano since she was seven and has just completed the second year of her undergraduate degree. Her scholarship has made this training possible.
Sadie knew that Guildhall was the right fit for her as a place where jazz is treated as a genre in its own right. Another factor which appealed to her about the School is that the commercial music pathway doesn't require applicants to play a classical piece at audition.
Sadie and her fellow-students have taken part in a range of masterclasses, covering topics including arranging and playing in musicals, working as a session musician or recording artist, and writing songs for other performers. She recognises the value of this breadth of experience as a strong foundation for her future career- "There are such high expectations of jazz, and such incredible musicians out there, that you have to have had further education and have studied jazz in  as much depth as possible. This degree gives us  a big advantage and step up."
Stats